The Best Movies of 2020 (So Far) – Thrillist
Choosing a movie to watch isn't a fraught decision if you know who to trust. That's the simple idea driving this list, which will be consistently updated and meticulously rearranged throughout the year as new titles premiere at film festivals, drop on streaming services, and, yes, find their way into the local movie theater. Like last year, we'll do our best to keep you in the loop on the explosion-filled blockbusters you can't miss and the more intimate smaller films you must seek out. If it's good, we want it on here.
From skin-crawling horror movies to hard-hitting documentaries, there should be something on this list to satisfy your highly specialized cinematic cravings as the year goes on. We recognize that you're busy and there's a lot of forces fighting for your attention at the moment, so we pledge not to waste your time. These are the best movies of 2020.
For more movies and shows to watch, check out our rankings of Best Horror Movies of 2020.
5. The Assistant
Release date: January 31
Cast: Julia Garner, Matthew Macfadyen, Kristine Froseth, Makenzie Leigh
Director: Kitty Green (Casting JonBenet)
Why it's great: The systemic culture of indifference and cruelty that often forms around a powerful serial abuser gets put under the microscope in this studiously observed New York office drama, which draws inspiration from the behavior of Harvey Weinstein while intentionally blurring some of the details. We never learn the name of the tyrannical boss in the story and the exact nature of his crimes are never fully revealed; instead, Julia Garner's assistant Jane, a Northwestern grad fresh off a handful of internships, provides our entryway into the narrative. The movie tracks her duties, tasks, and indignities over the course of a single day: She makes copies, coordinates air travel, picks up lunch orders, answers phone calls, and cleans suspicious stains off the couch. At one point, a young woman from Idaho appears at the reception desk, claims to have been flown in to start as a new assistant, and gets whisked away to a room in an expensive hotel. Jane raises the issue with an HR rep, played with smarmy menace by Succession's Matthew Macfadyen, but her concerns are quickly battered away and turned against her. Rejecting cheap catharsis and dramatic twists, The Assistant builds its claustrophobic world through a steady accumulation of information. While some of the writing can feel too imprecise and opaque by design, Garner, who consistently steals scenes on Netflix's Ozark, invests every hushed phone call and carefully worded email with real trepidation. She locates the terror in the drudgery of the work.
Where to watch: In theaters (Watch the trailer)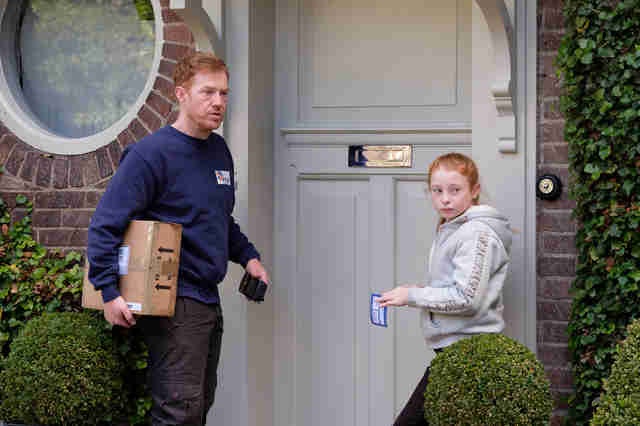 4. Sorry We Missed You
Release date: March 6
Cast: Kris Hitchen, Debbie Honeywood, Rhys Stone, Katie Proctor
Director: Ken Loach (I, Daniel Blake)
Why it's great: The modern gig economy is set up so that the customer rarely has to think very much about the person delivering a package to their door. Sorry We Missed You, the latest working class social drama from 83-year-old English filmmaker Ken Loach, is a harsh reminder that those piles of cardboard Amazon boxes have a human cost. The film follows married couple Ricky (Kris Hitchen) and Abbi (Debbie Honeywood) as they attempt to raise their two kids, keep their humble home in Newcastle, and and hold down jobs stripped of conventional protections. As Ricky's domineering boss tells him at the beginning of the movie, he's not an "employee." No, he's his own small business owner and independent contractor. Loach finds dark laughs and absurdity in the the convoluted language of precarity, particularly the way management attempts to sell poor working conditions as a form of empowerment, but he also captures the tender, intimate moments that occur in even the most soul-sucking jobs. Ricky and his daughter find joy in knocking on doors and leaving notes; Abbi, who works as a nurse, genuinely cares for her patients like her own family even if the company she works for refuses to pay for her transportation. Though the script leans too hard on melodrama in its final stretch, setting up scenes that don't always deliver on their dramatic potential, Loach never loses his moral grasp on the material.
Where to watch: In theaters on March 6 (Watch the trailer)
3. Color Out of Space
Release date: January 24
Cast: Nicolas Cage, Joely Richardson, Madeleine Arthur, Brendan Meyer
Director: Richard Stalney (Hardware)
Why it's great: For a certain type of movie-goer, any film where Nicolas Cage says the word "alpacas" multiple times is worth seeking out. Luckily, Color Out of Space, a psychedelic adaptation of H.P. Lovecraft's short story from 1927, offers more than just furry animals and unhinged Cage theatrics. Mixing hints of science-fiction intrigue and bursts horror movie excess, along with a couple splashes of stoner-friendly comedy, Richard Stanley's proudly weird B-movie vibrates on its own peculiar frequency. Cage's Nathan, a chatty farmer with a loving wife (Joely Richardson) and a pair of mildly rebellious kids, must contend with a meteoroid that crashes in his front yard, shooting purple light all over his property and infecting the local water supply. Is it some space invader? A demonic spirit? A biological force indiscriminately wreaking havoc on the fabric of reality itself? The squishy unknowability of the evil is precisely the point, and Stanely melds Evil Dead-like gore showdowns with Pink Fl=oyd laser light freak-outs to thrilling effect, achieving a moving and disquieting type of genre alchemy that should appeal to fans of Cage's out there turn in the similarly odd hybrid Mandy. Again, you'll know if this is in your wheelhouse or not.
Where to watch it: In theaters (Watch the trailer)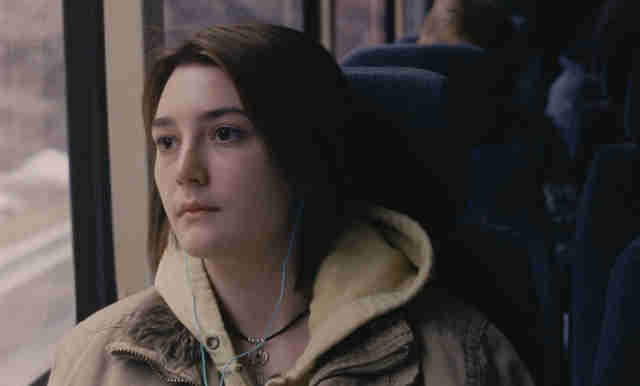 2. Never Rarely Sometimes Always
Release date: March 13
Cast: Sidney Flanigan, Talia Ryder, Théodore Pellerin, Ryan Eggold
Director: Eliza Hittman (Beach Rats)
Why it's great: The Port Authority bus terminal provides the backdrop for a good deal of the drama and the waiting in Eliza Hittman's powerful portrait of a teenager traveling from Pennsylvania to New York to have an abortion, a procuedure she can't recieve in her home state. Quiet and watchful, Autumn (Sidney Flanigan) observes the world around her from benches, bus seats, and doctor's office chairs, dragging an enormous suitcase through the drab interiors of various midtown locations. She doesn't tell her parents about her pregnancy or her trip. She's joined by her cousin Skylar (Talia Ryder), who wants to be a supportive friend and a sounding board. Still, the two don't talk much. The movie's most striking image shows the two holding hands in a moment of shared vulnerability, like their bond transcends language. As a filmmaker, Hittman is most interested in behavior and gesture, approaching her story with the type of careful rigor that allows for poetic moments to emerge in unexpected places. It's a style that's especially suited to the challenging emotional terrain of the material.
Where to watch: In theaters March 13 (Watch the trailer)
1. First Cow
Release date: March 6
Cast: John Magaro, Orion Lee, René Auberjonois, Toby Jones
Director: Kelly Reichardt (Certain Women)
Why it's great: First Cow, Kelly Reichardt's evocative and wise tale of frontier life, begins with the discovery of two skeletons in the woods. An unnamed young woman (Arrested Development's Alia Shawkat) and her dog, echoing the human-and-canine pair at the center of Reichardt's 2008 road story Wendy and Lucy, come upon the bones in the modern day Pacific Northwest. Then we flash back to a time when the Oregon territory was far less developed, an era of perilous opportunity and rampant exploitation, and meet Cookie (John Magaro), a bashful and unassuming cook for a team of unruly fur trappers. Eventually, he befriends the wandering King-Lu (Orion Lee), a Chinese immigrant who claims to be fleeing some Russians. The two stumble on an opportunity to make some money: a wealthy landowner (Toby Jones) brings the first cow to the region. Cookie and King-Lu decide to steal the cow's milk at night and use it to bake sweet honey biscuits, which they sell at the local market. The story has an allegorical quality, gently pulling at classic American notions of hope, ambition, and deception. Reichardt, who chronicled a similar historical period in 2010's neo-Western Meek's Cutoff and an equally rich male friendship in 2006's buddy comedy Old Joy, has a gentle human touch that never veers into sentimentality. On a literal and metaphoric level, she knows where the bodies are buried.
Where to watch: In theaters March 6 (Watch the trailer)
Need help finding something to watch? Sign up here for our weekly Streamail newsletter to get streaming recommendations delivered straight to your inbox.
Dan Jackson is a senior staff writer at Thrillist Entertainment. He's on Twitter @danielvjackson.
Let's block ads! (Why?)