In The Shadow Of the Bull, And More Music News and Gossip | Flagpole – Flagpole Magazine
[ad_1]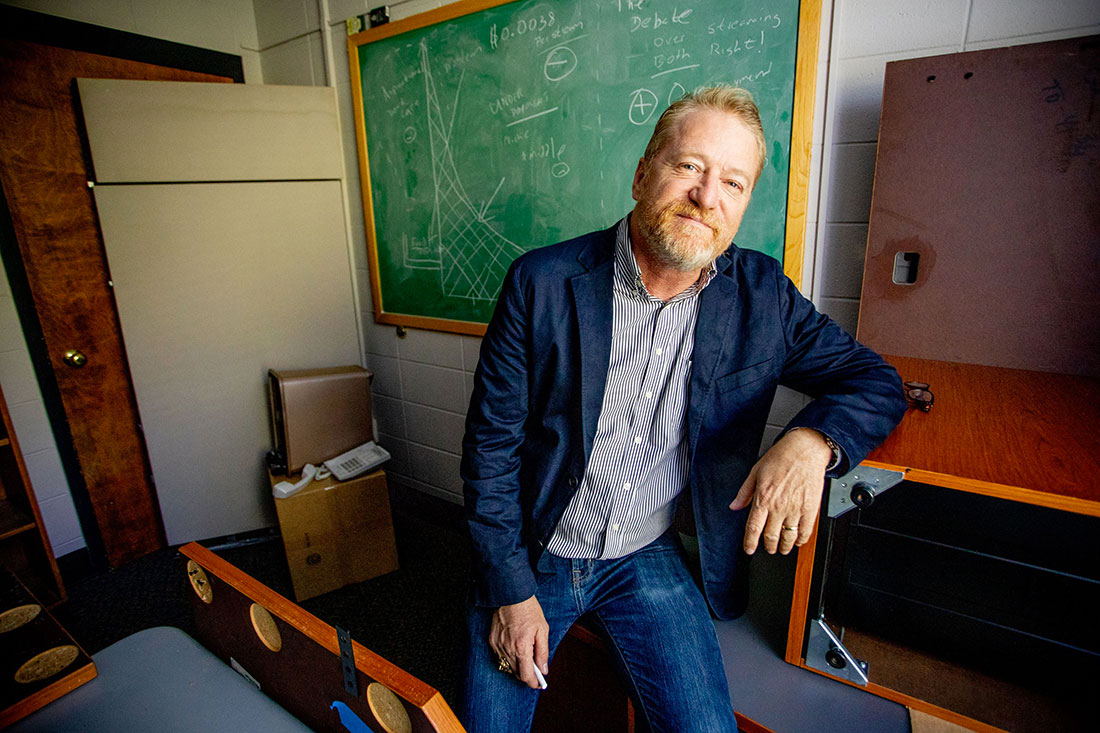 FAMILY ALBUM: David Lowery (Cracker, Camper Van Beethoven) just released the first album of a planned multi-release project. He's describing it as a musical autobiography and, indeed, each song so far has its title embellished with a year behind it. In the liner notes, Lowery mentions that he's undertaken this project not as a way to tell his own story, but rather to "pay tribute to my mother, father, sisters, family, friends and those who have shared their lives with me." This first collection, In The Shadow Of The Bull, follows his stories from young childhood through relatively-young adulthood. Although much of his storytelling appears, at first blush, merely matter-of-fact, it's this quality that delivers its rawness. There's a sweetness in these songs that can only come from being so distanced from their time, but a strength to them, too, as Lowery embraces each tightly. Specific highlights here include "Mexican Chickens, 1989," "Disneyland Jail, 1977" and "Plaza de Toros, 1967." Make the house quiet, and then listen to this over at davidlowery.bandcamp.com.
THAT JOKE ISN'T FUNNY ANYMORE: A handful of years ago, it seemed like there was a new Meth Wax release every few months, and I always counted myself as a pretty big fan of these records. It's been quite a while since those times, but now there's a new "live" album named Live N Unplugged @ Blair's Cathedral, which was purportedly tracked in 2017 in Muscle Shoals, AL. Man, I dunno. Each song here has an obviously bogus "introduction" complete with canned laugh tracks, but even once you're past that, these versions of these songs just aren't very good. The execution feels corny and a little lazy, and the entire thing is just a profound waste of everyone's time. So, if you're unfamiliar and wanna catch up, don't bother with this, but go back deep into the Meth Wax catalog and start with something like 2014's Horse Placenta. I promise you there's loads of quality stuff in the Meth Wax catalog. Start the excavation over at methwax.bandcamp.com.
NEW TUNES: A few weeks ago Athens rapper Seline Haze released her new EP, Haze. First things first, the cover art by Jamee Cornelia is strikingly powerful and a great way to introduce this record. Lyrically and vocally speaking, Haze remains strong in her steady and mid-rapid-fire delivery, and has a knack for packing multiple syllables into each bar but never suffering from lack of clarity. This EP is deeply personal for Haze, which she explains in the liner notes. Musically, the beats produced by UrbanNerdBeats and See'J run a small gamut between heavy slow bangers ("SZN"), soul jazz-influenced softer tracks ("Call Me Bitter," "Too Close," "Manifest") and straight up '70s soul ("Reflect"). Stream this at selinehaze.bandcamp.com.
GOOD BOYS: Even though they're still in the midst of the critical success of their new album, Suitcase of Life, the sun isn't setting on the Georgia Dish Boys anytime soon. In fact, they've got a brand new single out named "Sending Out My Love." This release also marks the band's transition to their new name Seth Martin & The Dish Boys. The new single—which shares its name with a brand new LP coming out Oct. 30 that's already in the can by the group—was recorded out at Clem's Shoal Creek Music Park where longtime Athens musician, label owner and all-around walking encyclopedia of American music Zeke Sayer rules the roost. The song itself is a minor key piano-based tune (the first Martin has written and performed for the group) and augmented nicely with pedal steel and violin. About the track, Martin says, "It is meant to be a positive and hopeful message of love to all, especially front line medical workers and those leading anti-discrimination movements across the country." Proceeds from the single, which came out appropriately on July 4, will be donated to the Southern Poverty Law Center. The single is released courtesy of Nashville/Seattle label Groove Family Records, who manufacture small-batch, lathe-cut records. You can order the physical release via groovefamilyrecords.com/order, or keep it digital by heading to sethmartinandthedishboys.bandcamp.com.
Like what you just read? Support Flagpole by making a donation today. Every dollar you give helps fund our ongoing mission to provide Athens with quality, independent journalism.
Let's block ads! (Why?)
[ad_2]